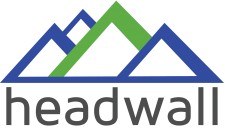 GREENWICH, Conn., May 22, 2018 (Newswire.com) - Headwall Partners LLC ("Headwall Partners" or "Headwall"), an independent corporate finance and strategic advisory firm focused on the steel & metals industry today announced that Headwall's Senior Advisor, Thomas A. Danjczek, is the 2018 recipient of the prestigious S&P Global Platts Global Metals Lifetime Achievement Award.
The award was delivered at the Sixth Annual S&P Global Platts Global Metals Awards ceremony held in London on May 17, 2018. According to S&P Global Platts, "The winner's achievements will be the product of a long and varied career of service, creativity, insight and this individual will have won widespread recognition and respect on the global stage."
"We are delighted, but not surprised, by Tom's selection as the recipient of this highly regarded honor," commented Peter J. Scott, Headwall's Founder and Managing Partner. "Throughout Tom's more than 45 years in the steel industry — including years at Wheeling-Pittsburgh, Kaiser Steel, and Bethlehem Steel; 15 years as President of the Steel Manufacturer's Association; Board positions at major sector companies; and now his senior role at Headwall — he has been a thought and opinion leader and tireless advocate for the industry he loves."
Mr. Scott continued, "For those who have had the opportunity to work with Tom, we stand in awe of his keen intellect, depth of knowledge, and sense of humor. We are proud of this important recognition of our partner, mentor and friend."
##
About S&P Global Platts
At S&P Global Platts, we provide the insights; you make better-informed trading and business decisions with confidence. We're the leading independent provider of information and benchmark prices for the commodities and energy markets. Customers in over 150 countries look to our expertise in news, pricing and analytics to deliver greater transparency and efficiency to markets. S&P Global Platts coverage includes oil and gas, power, petrochemicals, metals, agriculture and shipping. S&P Global Platts is a division of S&P Global, which provides essential intelligence for individuals, companies and governments to make decisions with confidence. For more information, visit www.platts.com.
About Headwall Partners
Headwall Partners LLC is a corporate finance and strategic advisory firm focused on the steel metals & mining and paper packaging & building products industries. Led by veteran investment banker Peter J. Scott, Headwall Partners provides strategic advice on mergers and acquisitions, debt and equity private placements, restructurings, valuations, and other financial services. Clients rely on Headwall Partners for its in-depth industry knowledge, candid advice, and intellectual rigor. Headwall Partners conducts its business in alliance with affiliate firms in order to augment Headwall's industry expertise with the specific product expertise of its affiliates. Headwall Partners is based in Greenwich, Connecticut, and serves clients globally. To learn more about Headwall Partners, please visit www.headwallpartners.com.
Transactions in securities are executed by a registered broker dealer.
Contact:
Peter J. Scott
Managing Partner
+1 855-432-3925
peter.scott@headwallpartners.com
For Media Inquiries:
Vivian Chen
Managing Director
+1 917-449-4918
media@headwallpartners.com
Source: Headwall Partners LLC
Share: